Flow, Plume Labs
FCC ID: 2APMO-FLOW
IC: 25642-FLOW2

Voltage rating: 5V⎓500mA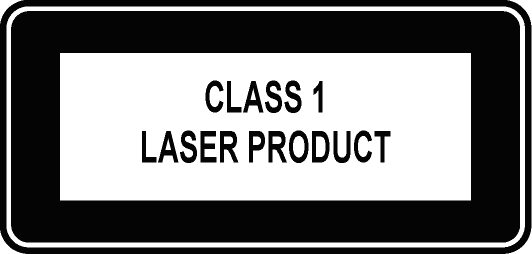 Class 1 Laser Product
Taiwan IC
商品名稱/型號 : 空氣品質偵測器/Flow 2
額定電壓(V) : 直流電壓 5 V (伏特)
總額定消耗電功率(W): 2.5 W
額定輸入電流(A) : 500 mA(毫安)
產地:中國



Contact us at www.plumelabs.com
Repair
CAUTION: Flow's protective housing contains a Class 3R laser.
DO NOT OPEN THE DEVICE OR ATTEMPT TO REPAIR.
Contact Customer Support immediately if product is damaged.
Flow should not be exposed to liquids. Liquid damage to Flow is not covered by warranty
Warning statements
Federal Communication Commission Interference Statement This equipment has been tested and found to comply with the limits for a Class B digital device, pursuant to Part 15 of the FCC Rules. These limits are designed to provide reasonable protection against harmful interference in a residential installation. This equipment generates, uses, and can radiate radio frequency energy and, if not installed and used in accordance with the instructions, may cause harmful interference to radio communications. However, there is no guarantee that interference will not occur in a particular installation. If this equipment does cause harmful interference to radio or television reception, which can be determined by turning the equipment off and on, the user is encouraged to try to correct the interference by one or more of the following measures:
• Reorient or relocate the receiving antenna.
• Increase the separation between the equipment and receiver.
• Connect the equipment into an outlet on a circuit different from that to which the receiver is connected.
• Consult the dealer or an experienced radio/TV technician for help.
This device complies with part 15 of the FCC Rules. Operation is subject to the following two conditions:
This device may not cause harmful interference, and
This device must accept any interference received, including interference that may cause undesired operation.
Federal Communication Commission Interference Statement
Non-modification Statement:
Changes or modifications not expressly approved by the party responsible for compliance could void the user's authority to operate the equipment.
Radiation Exposure Statement:
The device has been evaluated to meet general RF exposure requirement, The device can be used in portable exposure condition without restriction.
RED regulatory information
Frequency: BLE 2.4GHz Power consumption: 2W Agent: Plume Labs SAS
CE regulatory compliance information
Hereby Plume Labs SAS declares that Flow complies with the following directives
- 2014/30/EC relating to electromagnetic compatibility (EMC Directive)
- 2014/35/EU (Low Voltage Directive),
- 2005/32/EC EUP (ERP)
- 2011/65/EU for the electronic equipment (RoHS)
Flow is also compliant with Regulation (EC) No 1907⁄2006 dated December 18th 2006 in relation to the Registration, Evaluation, Authorisation and Restriction of Chemicals (REACH)
DISPOSAL
Actuation of European directives 2002/95/EC, 2002/96/EC and 2003/108/EC, for reduction in use of dangerous substances in the electric and electronic device and for garbage disposal. The symbol applied on the device or its packaging means that at the end of its useful life the product must not be disposed of with domestic waste. At the end of devices useful life, the user must deliver it to the able collecting centers for electric and electronic garbage, or give back to the retailer when purchasing a new device. Disposing of the product separately prevents possible negative consequences for the environment and for health, deriving from inadequate disposal. It also allows the recovery of materials of which it's made up in order to obtain an important saving of energy and resources and to avoid negative effects to the environment and health. In case of abusive disposal of device by the user, will be applied administrative endorsements in compliance with current standard. The device and its parts is made with regard to disposal, as appropriate, in accordance with national or regional regulations.
Trademarks
All rights reserved
Plume Labs and Flow are registered trademarks
© 2018 Plume Labs SAS
Google Play and the Google Play logo are trademarks of Google LLC
The Apple logo is a trademark of Apple Inc., registered in the U.S. and other countries and regions. App Store is a service mark of Apple Inc.
"The Bluetooth® word mark and logos are registered trademarks owned by the Bluetooth SIG, Inc. and any use of such marks by Plume Labs SAS is under license. Other trademarks and trade names are those of their respective owners."